From Straight As to Authenticity & Audacity and back again
Apr 25, 2023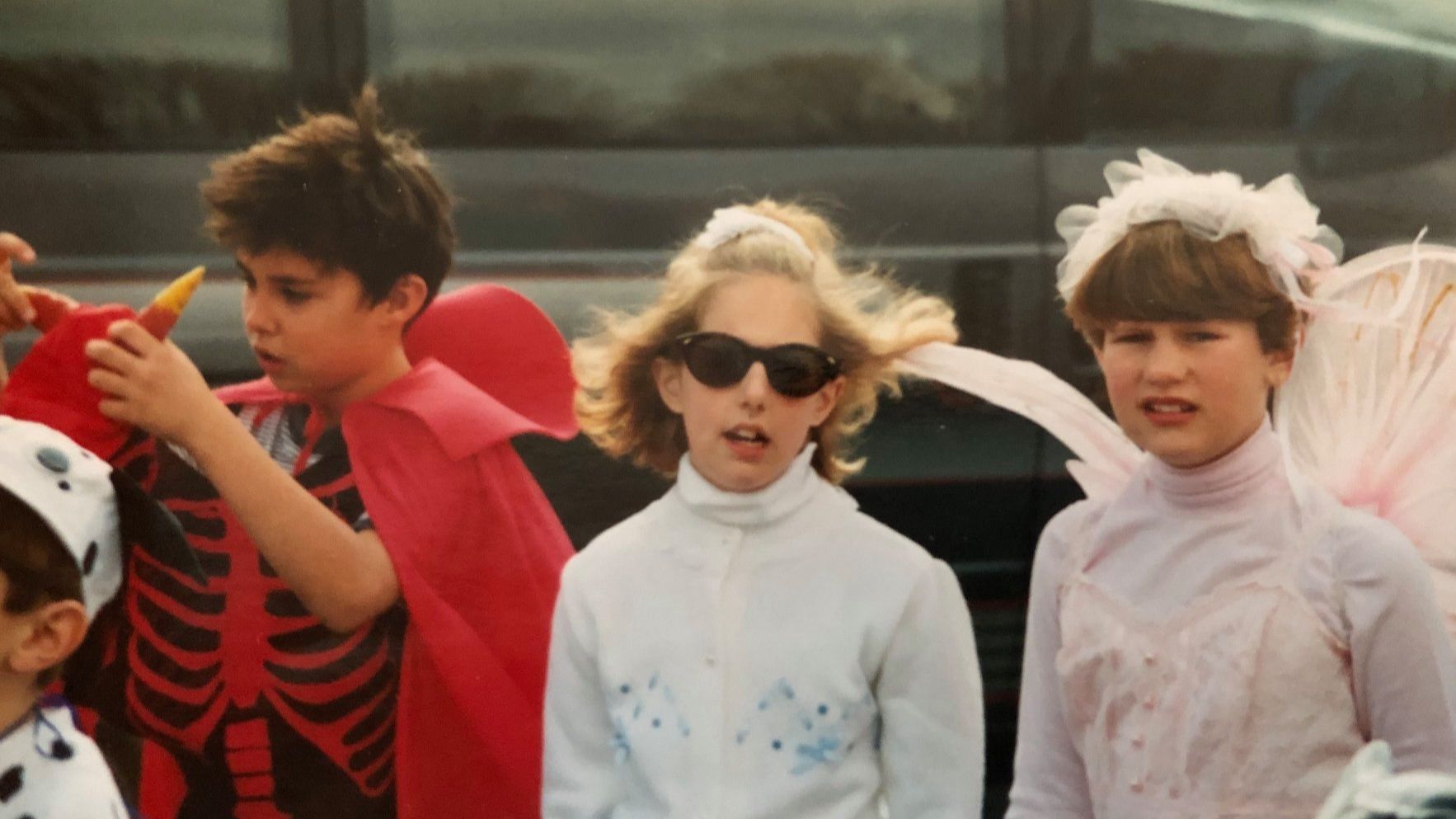 Unlearning, Rediscovering & Reconciling.
2nd grade.I just got off the big yellow school bus.
Walking down our long street with Rachel* & Brittany*
They were 1 and 2 years older-respectively.
It was report card day.
I was BEAMING, thrilled to share out how I got straight As...again. My streak continued!
Stop bragging. You're a dork. Who cares?
*not their real names
5th grade. 10 years old.
I called my entire class obnoxious when we had a substitute for Mrs. Blecker. I mean they were being little
s**** at the time from what I recall.
Greg told me to shut up and quit being a teacher's pet.
College. 19.
I told the president of Rockford College I wanted to be the next Nobel Prize winner from our school.
Jane Addams was the first and the second woman ever to receive the Peace Prize in 1931.
I have always had this little bit of chutzpah.
Flickers of extreme self-confidence.
Audacity.
Each one tempered by society.
The messaging: be smaller. quieter. modest. Keep your feet on the ground.
The reality is I am a Midwest girl at heart.
I have the opposite of RBF.
People seek me out for directions or help.
To a fault, it was ingrained to go out of my way to lessen the suffering of others.
Many times sacrificing my own comfort for another's.
My husband has called me out on this the last few years.
Making me more aware of this tendency or the ridiculousness at times.
And as I have been doing the work to learn how to set boundaries
To realize that my comfort is at least equally important..
It has been eye-opening to say the least.
How often were we taught to ignore that tingle in our spine?
Suppress the tension in our jaw. Or brush off the pit in our stomach.
Becoming Immune Confident is not just about learning…
So much of it is unlearning.
A rediscovering of the audacity.
Reclaiming our sovereignty.
Leaning into that authentic you, whoever she is.
Me?
I am that sweet Midwest girl AND
Sometimes I curse like a f****** sailor
An ice-cold cheap beer and crispy grilled brat on a hot summer night are food for my soul.
And I thrive when fueling my body with nourishing plant-focused foods.
I am fiercely independent.
And still get frustrated when my daughters express their autonomy
And look to my husband for his guidance and wisdom.
I was raised half-a** Catholic with an appreciation for tradition
And rebel against patriarchal systems that created the need for this unlearning
And celebrate the ongoing journey that is this rediscovery of ME.
The complex, unique, at times contradictory, and perfectly imperfect me.
If you are ready to get messy and join me on this journey,
Becoming Immune Confident enrollment is Open.
12 weeks to set your foundation
12 whole months to build the skills and traits to sustain for a lifetime.